MEWP stands for Mobile Elevated Work Platform. They are also referred to as aerial lifts. MEWPS are used in construction, building maintenance and cleaning, signs, orchards, entertainment, and warehouses. Each of these tasks require people to be elevated to perform a task. Here are a list of MEWPs commonly used in these fields.
Scissor Lifts
Vertical Lifts (also called Personnel Lifts or Cherry Pickers)
Telescopic Boom Lifts
Straight Boom Lifts
Articulating Boom Lifts
Telehandlers
Each has a platform that can be raised anywhere from 20 feet to 200 feet in the air. Being at such great heights can be very dangerous, but there are many ways to prevent accidents and complete work at great heights safety. The Hard Hat Training series offers a variety of information about MEWPs and how to operate them safely.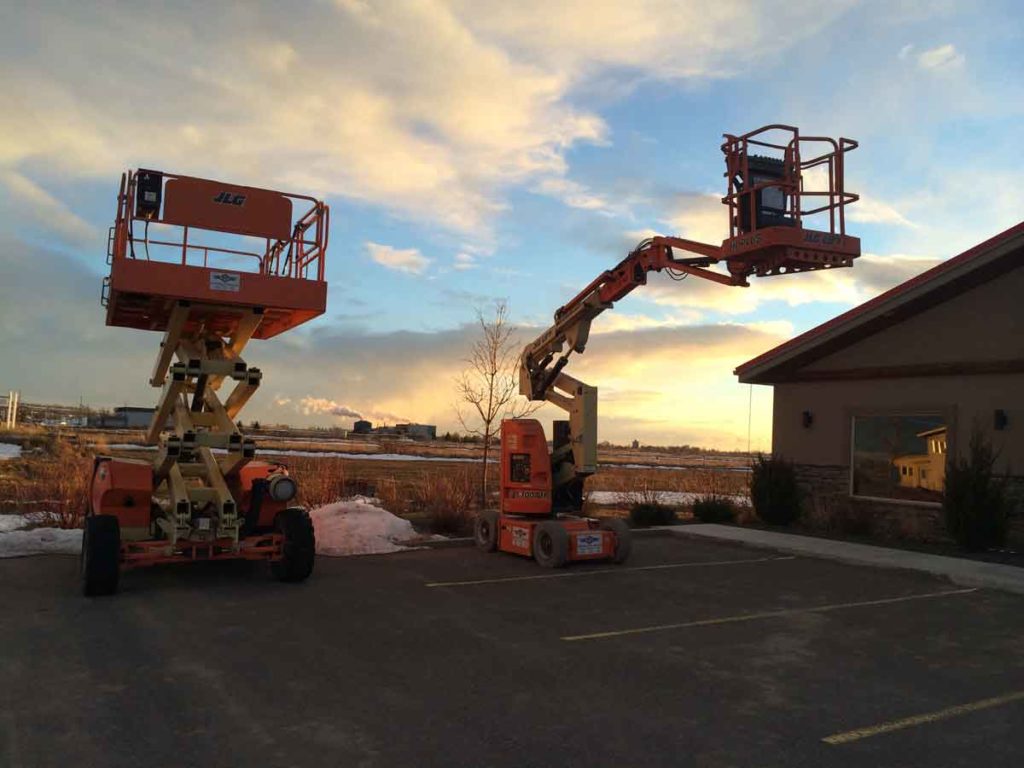 How does a MEWP work?
A MEWP can be controlled through two different sets of controls: the controls on the platform that are used by the operators, or the ground controls at the bottom of the lift that can be used in emergency situations or when requested by the operator. These allow the MEWP to move up and down, and side to side. Boom lifts have horizontal reach, while scissor lifts and vertical lifts generally just raise and lower.
Common Hazards
There are a lot of hazards that need to be considered and prevented when operating a MEWP, which is why training is required before operating one. Some common hazards can be identified by looking through OSHA standards and their reference guide. Some of the ones seen the most when looking through OSHA Fatality Reports are:
Power line contact/ electrocution
Tip overs
Falls
Struck or crushed by lift
Machine failure
These can be prevented through inspections and other preventative methods. Hard Hat Training blog mentions four ways we can take part in preventing accidents when working on and around MEWPs. Always ensure you are properly trained and understand MEWPs before operating them to prevent accidents. Good luck and stay safe!