Back to Product Grid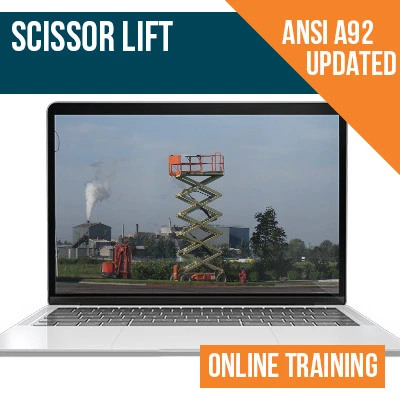 Scissor Lift Online Training
Scissor Lift Online Training, designed by trainers with 15+ years of onsite training experience. The estimated time for this training is 2-2.5 hours.
Covers these groups and types of MEWPs: (A3).
OSHA Compliant
Instant Access
Print Certificate and Card
Company Accounts and Bulk Discounts
Scissor Lift Online Training, Covers these groups and types of MEWPs: (A3)
Our scissor lift online training provides a quick, simple, and effective way to get yourself or your workers OSHA compliant with scissor lift certification in hand. We've been providing scissor lift training solutions for individuals, safety managers, and business owners for over 15 years.
What Makes our Scissor Lift Training Different From Others?
Our robust training approach gives an interactive experience where learners are able to retain the information and apply it to the job site, preventing costly fines from OSHA.
Our scissor lift training course takes just over one hour to complete and learners get a scissor lift certificate instantly upon completion. Don't settle for courses that promise certification, but are only 15 minutes long. Those types of courses often come up short when OSHA comes for an audit.
Safety training is an investment. That is why hundreds of companies and individuals all over the world trust the Hard Hat Training Series for their online training needs. Our unique online training program has been fine-tuned to provide you with the best training experience possible.